The First Aid course is designed to teach you the basics of helping rescue a victim in an emergency.
This course includes bleeding you can see and bleeding you can't see. Diabetic emergencies, shock, poisoning and environmental emergencies along with many other topics.
This first aid course is usually taken in conjunction with a CPR class but can be taken alone.
This class is usually taken by teachers, construction workers and babysitters.
If you want to schedule a course or if you are not sure if this course is right for you, please give us a call and we can help you figure out what is best.
1-800-477-6193
Call us today to set up you appointment.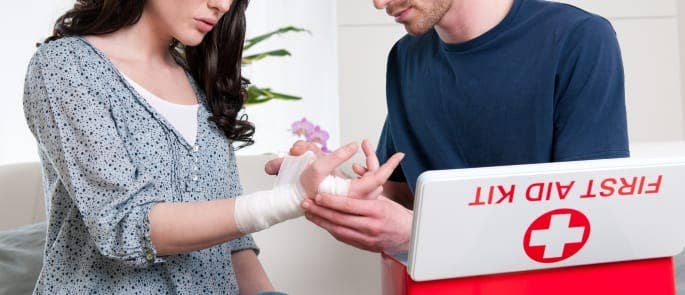 Life saving techniques (like CPR) can be taught easily in a class and can make the difference between life and death.
CPR and More can provide you and/or your employees with vital training by bringing the classroom to your workplace. Whether you are needing re-certification or you're an employer wanting to offer your employees life saving training, or you're someone that wants to learn how to save someone's life – CPR and More is for you!
The BLS for Healthcare Providers CPR Course teaches CPR skills based on the Guidelines released in October 2015 for helping victims of all ages (including doing ventilation with a barrier device, a bag-mask device, and oxygen); use of an automated external defibrillator (AED); and relief of foreign-body airway obstruction (FBAO). It's intended for participants who provide heath care to patients in a wide variety of settings, including in-hospital and out-of-hospital. For certified or non-certified, licensed or non-licensed healthcare professionals.
Anyone interested in knowing CPR or people who's jobs require it but are not healthcare related, foster parents, teachers and construction workers