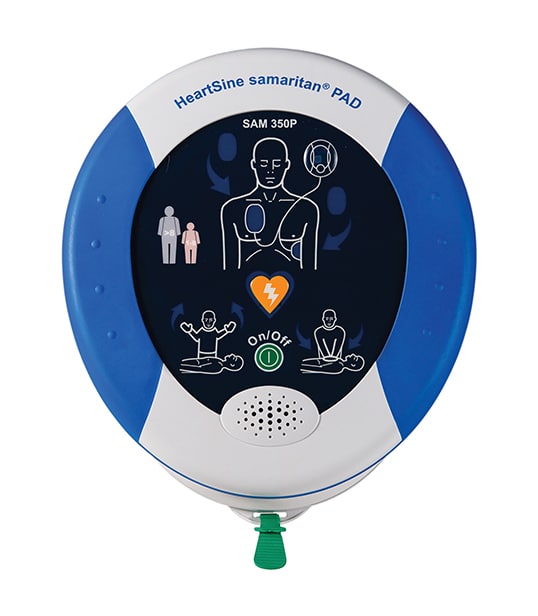 The HeartSine AED is a simple to use AED unit with voice and light up instructions to help get the unit ready faster. This unit comes with a 10 year warranty, a semi-rigid carry case, battery and Adult pads.
This unit is one of the most popular units because of its ease of use and compact design.
We are offering this AED at an amazing discount! If you are looking for multiple units we can offer an even bigger discount. Call us for special pricing!
*All AED purchases come with a free CPR/AED class for your staff of up to 4 people.*
*Free class based on availability of instructors in the area the AED will be placed.