EMTdddd

Our EMT Basic course meets the requirements for San Bernardino County, Riverside County, Los Angeles County, Orange County, Inyo and Kern County EMS Systems!
Here is a step-by-step guide to becoming an EMT. Read it before signing up. Step by step guide
---
EMT – Emergency Medical Technician – Basic
Our next Class is Scheduled to start soon! Space is limited. Sign up today!
Click here to sign up!
6-week course – Only $1000!!
Book not included but can be purchased for $150
This class meets Monday, Tuesday, Thursday, Friday from 8am to 5pm each day for 6 weeks. At the end of the class, you will take (2) 12-hour ambulance ride along. Once you complete the program you will be allowed to take the National Registry exam and apply for your license.
The Emergency Medical Technician Basic course is designed to prepare you for working as an EMT on an ambulance or in a hospital. This course is 6 weeks long and will prepare you for taking the National Registry test. The skills you will learn include CPR, Patient Assessment, Splinting, bandaging and much more.
Our course is unique in that we are approved through the county of San Bernardino (ICEMA) and Riverside County (REMS) and we will cover all the topics you need for LA County and all other counties in California. So no matter where you want to start your career you will be well prepared.
To sign up for this class or get more information please contact us at 1-800-477-6193 or American EMT Academy
For more info. check out our FAQ page!
---
NREMT Study Class
After you take your course it is a good idea to do some extra studying to prepare you for your NREMT exam. We have a 1 day study class that covers all the topics on the NREMT. If you have taken the NREMT and didn't pass or if you just want to get ready for it, this class is a great way to prepare.
Check our online schedule for prices and class dates!
---
Cost is $1000
Digital copy of the book is included. Hard copies available for purchase for $150
Our online course is designed to work around your busy schedule. This course will allow you to study at home on your schedule and attend 2 classes per week to do skills and testing. You will get the same training as the full time course but on your schedule. For more information go to our Online Hybrid EMT page.
---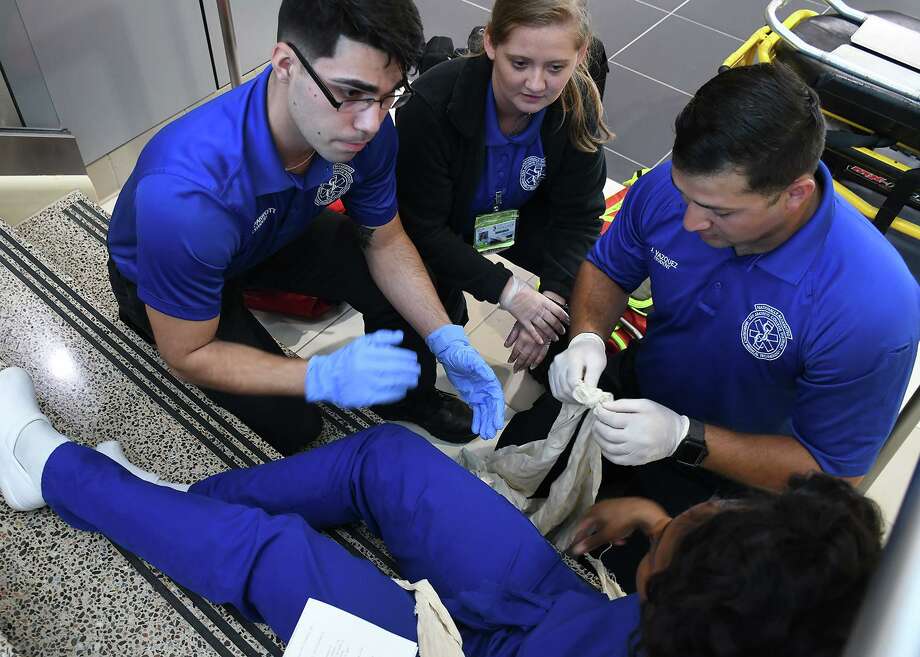 Next Course starts soon!
3 day Course – $200 – Includes CEU's and Skills check off
The Emergency Medical Technician Basic Refresher course is designed for those that are renewing their EMT card. This course covers the 24 hours of continuing education required for renewing your EMT card through the state. If you are renewing for National Registry also you are required to have more hours which you will have to get on your own. (Ask us about where to get those units).
To sign up for this class or get more information please contact us at American EMT Academy or 1-800-477-6193.
---
EMT – Emergency Medical Technician – Basic Skills Test
Click here to sign up!
Next Course starts soon!
Approx. 2 hours – $50
The Skills test is designed for people who already have their continuing education units and just need the skills portion in order to renew their EMT card. Go to American EMT Academy to get more info.
To see our Course Catalog and fact sheet click here!
---